Helping creates opportunities
KEY DIGITAL MARKETING ACTIONABLE TAKEAWAY - know how you can support people in your audience with their needs.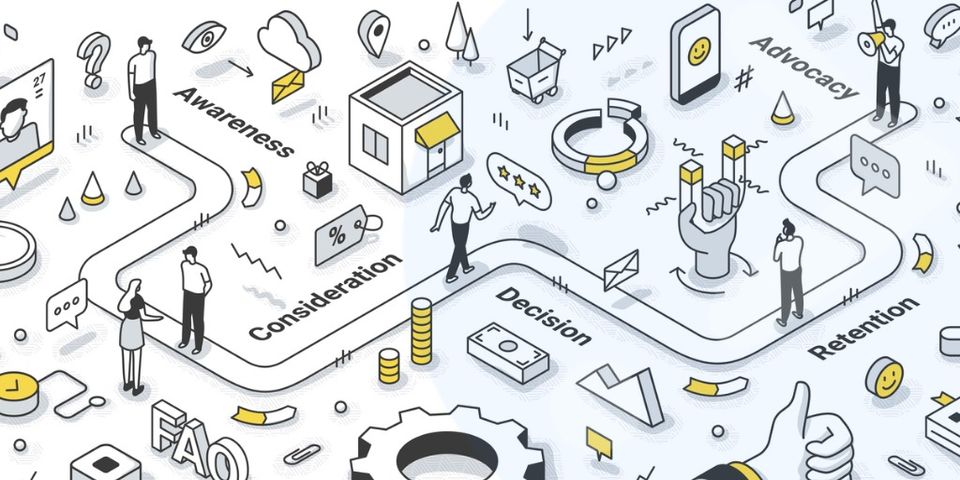 Your audience is always considering and becoming aware of what interests them.
From your audiences' perspective it is all just a big learning experience.
From your perspective it is vital for people to learn and discover more about how you can help them on their journey.
Need help with understanding your audiences' journey?
The journey begins with awareness.
Before making a decision people first need to become aware of a product or service that might be able to help. This "awareness" is commonly known as the first step in a buyer's journey which typically consists of awareness, consideration and decisions phases.
During the awareness phase, informative content is often used to help people discover information that aligns with their interests and values. People learn from content that helps to solve their problems.
Useful content that you can post to help your audience in the awareness stage include the following:
Informative blog posts.
YouTube how to videos.
Checklists.
Helpful tips.
Tutorials.
Next is the consideration phase where you are starting to nurture your audience towards a decision. This is a good time to start helping with the important intangibles like trust, commitment and thought leadership. Share content that will potentially be on your customers' gap analysis.
Content that you can post to meet the needs of your audience who are in the consideration phase include:
In-person webinars and workshops.
Customer testimonials.
Case studies.
Reports.
Demos.
Finally, during the decision phase people use content that helps with making a choice about a proposed solution. Content should demonstrate how you can add value. Depending on what you offer this content may be presented in-person.
Content that can help people with making decisions include:
Personalised proposals.
Free product trials.
Not sure where to start with understanding the customer journey of your target audience?
Consider the following example.
Usage example for Fictional Foods - case studies and reports will be used for audience consideration and free product trial will be used to help people to make a decision.
As we work through the digital marketing steps we will continue to explore this Fictional Foods example in some more detail.
Would a free product trial be enough to help make a decision?
In your case, what type of content is required for your target audience to have the trust and knowledge to proceed to making a decision.
Retention and advocacy phases of the audience journey can be considered likewise, what content or messaging will be required to influence a decision to act?
Subscribe to get your personalised digital marketing planner started with a description of what you plan to share in awareness, consideration and decision phases.
This post is for subscribers only