Reply for help with anything digital marketing
FREE personalised planner now includes easy to use actionable recommendations.
Every week at influencerTips we usually get something new and hopefully of interest published.
This week we have made some major changes to the personalised digital marketing planner - new features includes:‌‌‌‌
ACTIONABLE RECOMMENDATIONS - time saving suggestions for helping you get your daily digital marketing done quicker.
HELP WITH INSPIRATION AND EXAMPLES - ideas to help with making your digital marketing strategy easy.
ONLINE PERSONALISE PLANNER - easy to follow and use.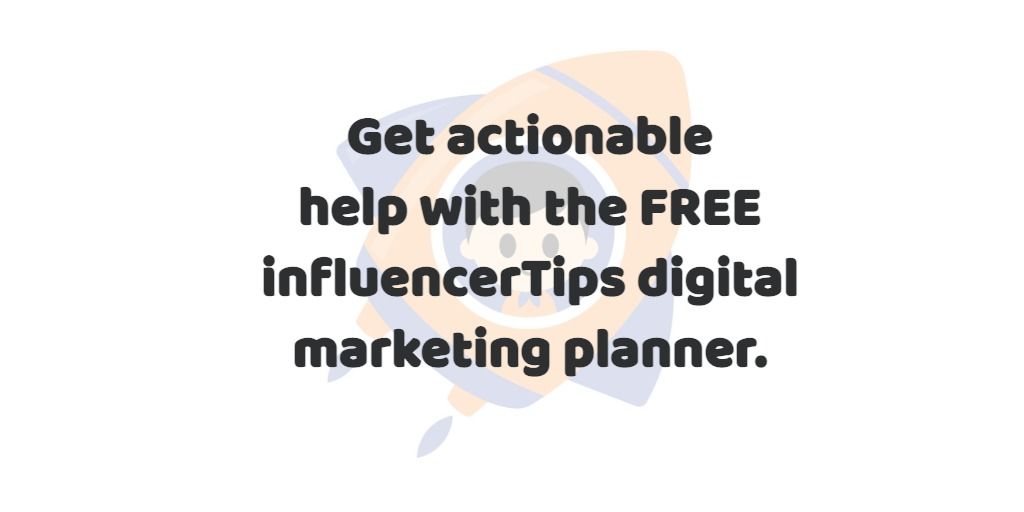 And best of all, the personalised digital marketing planner is and always will be free.